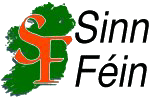 8 July 1996
---
Call for review of grants to Belfast City Council
until West Belfast group is funded
Sinn Fein councillor Una Gillespie will meet Department of Economic Development Permanent Secretary Gerry Loughran next week to call for ``firm action'' to end Belfast City Council discrimination against economic regeneration bodies in nationalist areas of Belfast.
Cllr. Gillespie was speaking out after City Hall unionists voted to defer until September a decision to provide grant-aid to the West Belfast Economic Forum.
She said:
``The Forum is a highly respected jobs body which has done excellent work to bring employment to the most disadvantaged area of Belfast, working closely in the process with groups on the Falls and the Shankill. The Economic Development Sub-Committee on the Council (on which I serve) was at one in recommending this grant-aid but it was then blocked by the Policy and Resources Committee (at the proposal of Fred Cobain) despite Sinn Fein objections. This is a throwback to the days when unionists had to be taken to court after they stopped funding to groups in nationalist areas, such as the Falls Women's Centre.
``The West Belfast Economic Forum, as the Council is well-aware, needs this funding urgently so that it can draw down pledges of matching funding from the International Fund for Ireland. This deliberate delay on funding, therefore, will obviously present it with difficult operational problems.
``Much of the Council's expenditure on economic regeneration is boosted by grants from the DED. I will be calling on Gerry Loughran as Permanent Secretary of the DED to review grant-aid to the Council to see whether he can pay the Forum directly out of funding which would have gone to the Council. It is essential that he makes clear jobs funding must be spent fairly and go into all areas of the city - not just unionist areas. This is the only way the bigots can be brought to heel.''
Cllr. Gillespie will press for the grant-aid for the Forum to be given the go-ahead at tonight's (Monday) meeting of Belfast City Council.
---
Sinn Fein Press Office, 44 Parnell Square, Dublin 1
Tel: +353-1-8726100 and +353-1-8726839   ·   Fax +353-1-8733074
E-mail: sinnfein@irlnet.com   ·   Website: http://www.sinnfein.org

Released in the US by:

Friends of Sinn Fein, 510 C Street, NE, Washington DC 20002
Tel: +1-202-547-8883   ·   Fax +1-202-547-7889
E-mail: fosf@nicom.com   ·   Website: http://www.sinnfein.org
---
Sinn Fein   ·   Sinn Fein Documents
---
Web publication by rm@serve.com
Web archival by iig@www.utexas.edu